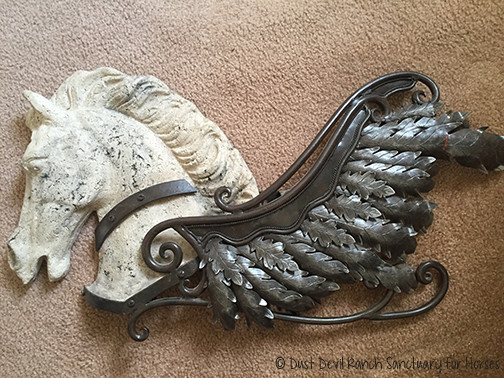 Donor: Jennifer Burrage
Materials: Concrete and Iron
Dimensions: 31″ x 17″ x 3½"
Weight: 20 lbs
Raffle tickets are $1 for a single ticket and $5 for six tickets.
Raffle ends on August 3rd.
Winner will be announced on August 4th.
Donations from this raffle will help build a large shelter to accommodate more horses on the additional 25 acres.
Our goal is to raise $5,000 to complete this shelter project.
Buy a chance to win this beautiful horse wall hanging now! Good luck!!