For horse lovers!
LIMITED NUMBER AVAILABLE
♥ Made with love from Will and Gail Arcularius! ♥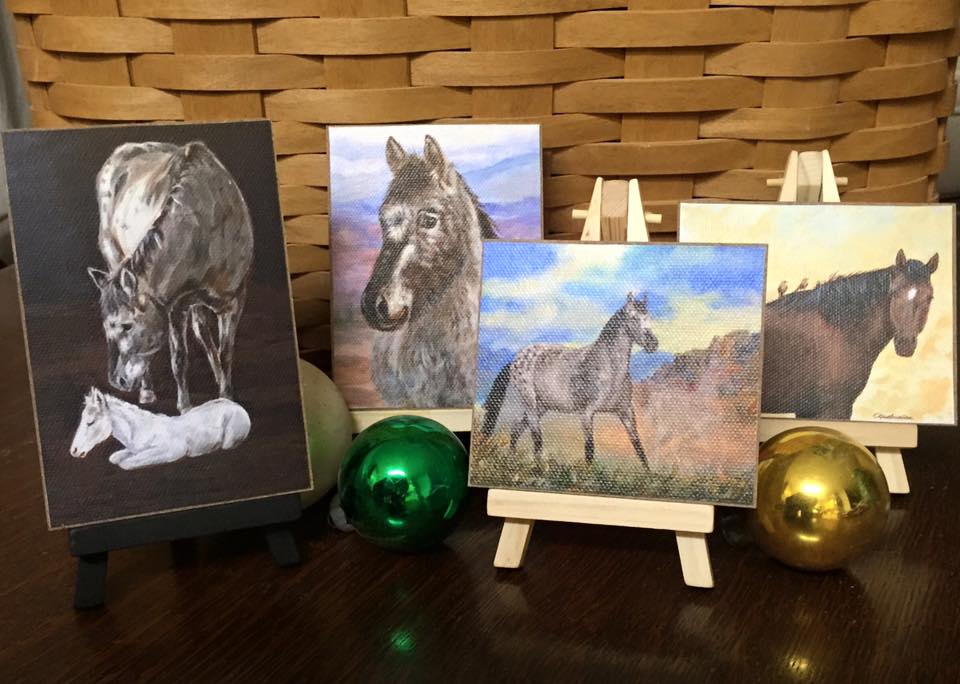 Each print comes with a 5″ mini pine wood easel. You can order prints individually or as a set of 3 plus $5 shipping.
When ordering a set of 3, please include the item numbers (example: 1 – A/E, 2-A, 3 – ES), as instructed on the order form.
As with everything we do, 100% of the proceeds from this offering will go to the help the horses!!