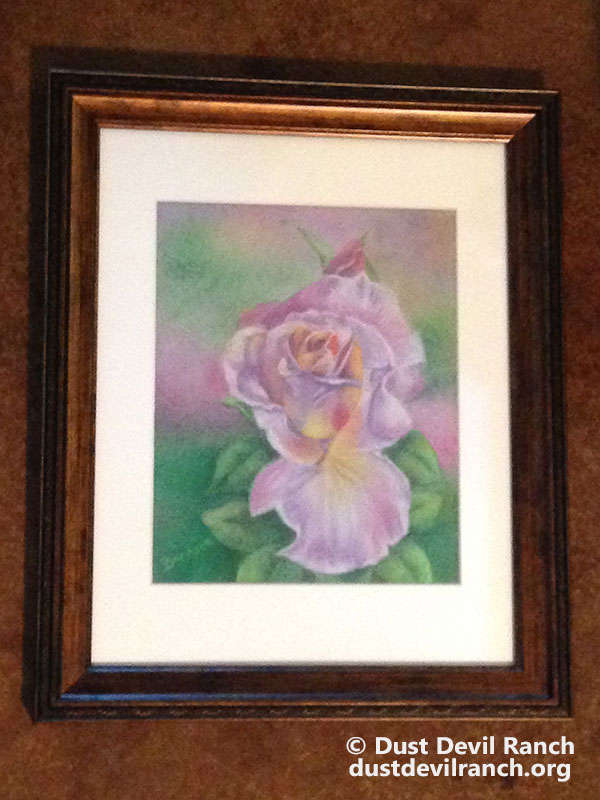 Current High Bid : $25
| | |
| --- | --- |
| Item #011 | Title: "Rose" |
| Donor: Bronson Hardy | Cedar City, Utah |
| Medium: Pastel | Dimensions: 9½" x 11½" |
| Value: $60 | Min bid: $10 |
| Increase Bid in Increments: | $5 (min) |
| Bidding Opens: 9:00 AM MT Sept 12 2014 | Bidding Closes: 9:00 PM MT Sept 20 2014 |
Your bid is for this beautiful framed pastel entitled "Rose" donated Bronson Hardy of Enoch, Utah.
If there is a higher bid than yours, you will be notified via email and given the opportunity to counter your bid.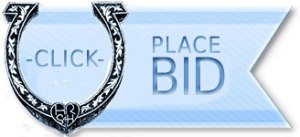 The Year of the Horse Online Auction benefits Dust Devil Ranch Sanctuary for Horses.
Good luck!
Payment
We process most payments through PayPal's Secure Network. Other options include wire transfers and cashier's checks. If you are the lucky winner, just tell us which payment method you prefer.
Shipping
Shipping will be added to cover the cost to us. You will not be charged for handling or packaging.
Returns
Returns are not offered. This auction is for the benefit of Dust Devil Ranch Sanctuary for Horses.