Horse Found Starved and Frozen to the Ground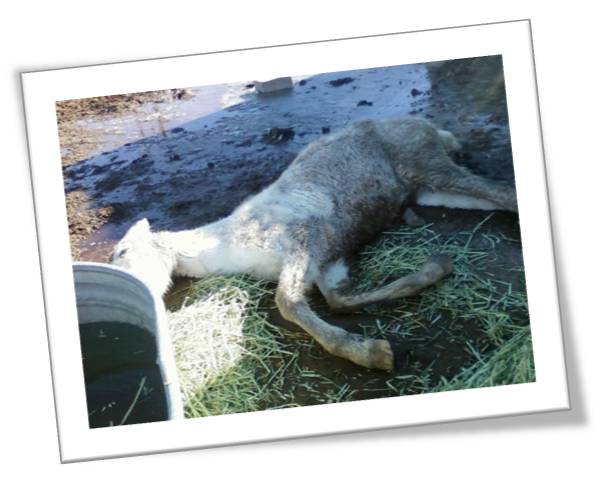 On a frigid January 2014 day, a 2-year-old Appaloosa P.O.A filly was found emaciated and frozen to the ground. Her mother, found nearby, was herself starving.
Elsa, along with her mother, Anna, was brought to our rescue, and dozens of loving volunteers gathered to try and save Elsa's life. They worked tirelessly – day and night — for 16 long days.
Thousands of supporters worldwide watched with heavy hearts. They prayed … and waited.
Sadly, despite Elsa's will to live and the best efforts of so many, Elsa died in Ginger's arms on January 18, surrounded by the loving volunteers who would try so desperately to save her.
 If only…
Elsa and Anna did not need to suffer this kind of neglect. If only someone had noticed how poorly these two horses were being treated… if only the former owner had asked for help… if only Elsa's life could have been saved.
Anna has recovered from her terrible ordeal. Her health has been restored, she has regained her weight, and she's even strong enough to go on occasional trail rides.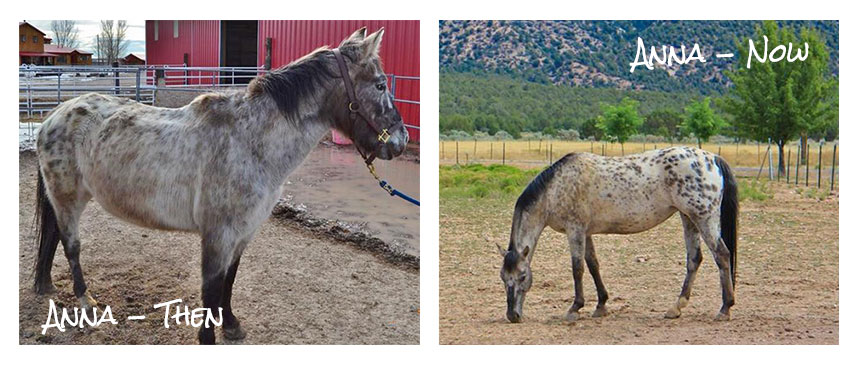 As you can see, Anna is a happy, healthy horse again.
Without your support, this day would not have been possible.
Please visit Elsa's Law to learn more about what we're doing to help change our laws so that horses don't suffer needlessly.
Sadly, since Elsa and Anna came to us, there have been several other abused horses to arrive at Dust Devil Ranch. We ask that you consider a donation so that we may continue helping horses in need.

100% of your donation goes to the care and feeding of the horses in our care, and may be tax deductible.