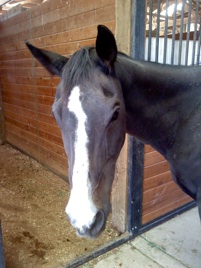 A lovely 20 something year old mare came to us in late August 2012, along with 15 of her friends, through the local law enforcement in Iron County, Utah.
When Lady arrived, she had severe sun burn, two bad legs, a bad eye, a heart murmur and as you can see, she was a bag of bones". But, despite her condition, Lady always greeted me with a whinny as I entered the barn.
Lady spent her time out every day wandering the ranch, nibbling grasses as she pleased, while I cared for over 30 horses. Her favorite spot was the isle way with the southern breezes blowing in her mane, and also getting washed and groomed because of her sunburn.
Lady's trips outside became less and less until she didn't want to go out at all. Sadly, we lost her on October 19, 2012. She had lost that "twinkle" in her eyes and that delightful whinny as I came into the barn.
I'd had high hopes that we could turn her around, so she could become a great pasture pal here at the ranch. Towards the end of Lady's life, one of her bad legs had swollen to three times its size; this gave her only two good legs left to stand on.
Lady NEVER should have reached this condition, and I know she will not be the last horse to get to this point…
With your help, WE can grow our sanctuary to help more horses and find them their FOREVER home.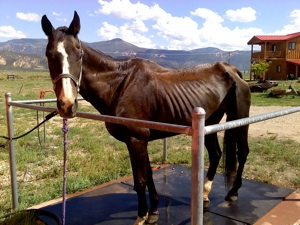 Lady when she arrived at the horse rescue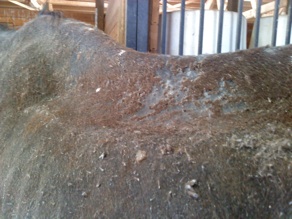 Lady was severely sunburned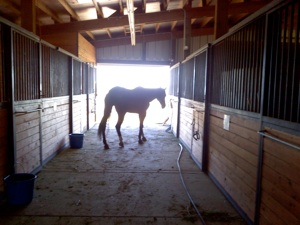 Lady enjoying the cool breeze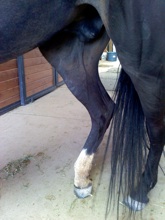 Lady's feet were neglected